Connect with residents and learn more about local issues.
Connect with residents and learn more about local issues.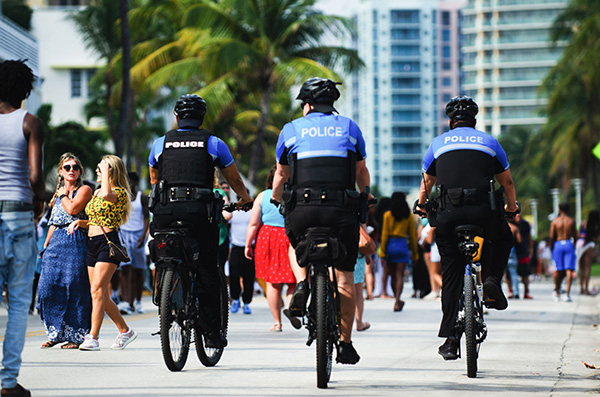 Improve public relations by involving your community members in the decision-making process, figure out what they need and lead the way to exceptional service. 
As a leader, you have the unique opportunity to involve community members in the decision-making process. This helps build trust throughout your community and provides a platform to raise questions and concerns, identify needs and solutions, and ultimately improve the quality of life for your residents.
Building trust and nurturing legitimacy on both sides of the police/citizen divide is the foundational principle underlying the nature of relations between law enforcement agencies and the communities they serve. Community members play a vital role in maintaining public safety and should be given the opportunity to provide feedback.
Connect with your citizens effectively
Demonstrate your commitment to the community members by gathering and listening to their feedback.
Remove friction and increase community engagement by giving them an easy way to get involved.
Gather and analyze community feedback in real-time and make community-informed decisions. Build community trust and improve public perception.
Easily share the results with your community members with just a click of a button. Keep your community informed and involved in your progress.
Law Enforcement
Student Satisfaction Survey
Surveys are critical in understanding the needs and wants of the students you are serving as well as students' perception of the quality of policing. Learn about the areas in which you can improve police officer performance, create a more positive image of policing, and influence student behavior and attitudes toward law enforcement for the better.
Increase communication with students and staff. Gather instant feedback directly from the source and start building trust with your students.
Collect insightful feedback and measure your agency's:
Overall performance.
Overall competency of the officers.
Student's perception of the officers and the agency.
Recommendations and improvements.
Cut training costs by leveraging insightful data.